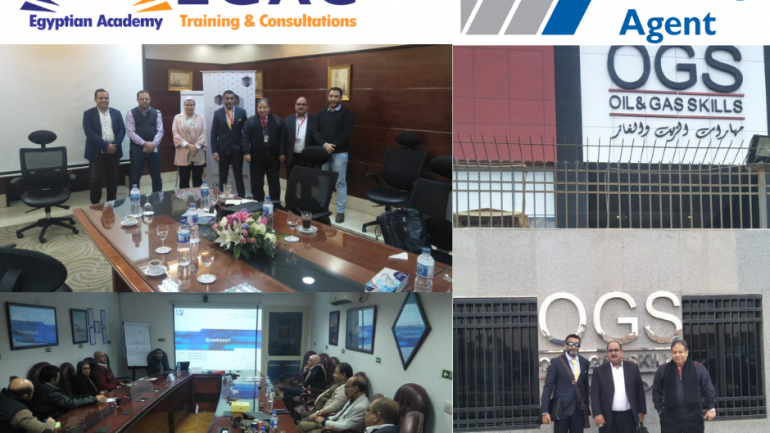 Dr. Ismail A. Abdullah, Mr. Ahsan Rauf, Mr. Deedar Shah while visiting some Egyptian petroleum companies in Cairo Egyptian Maintenance Company (EMC), Oil & Gas Skills (OGS), ENPPI, Petroleum Marine Services Co. (PMS), Egyptian General Petroleum Corporation (EGPC), EVACO.
Egyptian Academy (EGAC) is really pleased with the important visit of Mr. Ahsan Rauf the Regional General Manager of TWI Middle East and Mr. Deedar Shah the Operations Manager of TWI Middle East.
Now under the supervision of TWI Middle East EGAC will provide Membership Services, Consultancy Services, Contract Services, and Testing Services.