Our Academy
Egyptian Academy (EGAC) was founded on 2011 by Dr. Eng. Ismail A. Abdallah as specialized technical and skill development institute which provides industrial support, technical research and consulting services in welding technology field.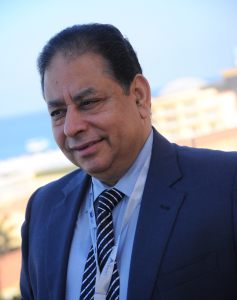 "Dr. Ismail received his Ph.D. from the University of Alexandria in Collaboration with The Institute of Welding, Technical University of Berlin – West Germany, in 1988. From that time he has been working in Training and Consultation of Welding Engineering, Technology and the welded joint Inspection fields. Also he is working as a consultant for many of Construction and Petroleum & Petrochemical Companies."
EGAC is the sole authorized agent in Egypt for
Our Values
PROFESSIONAL
SERVICE
LEARNING
SATISFACTION
INNOVATION
PROSPERITY
TEAMEORK
FRIENDLY ENVIRONMENT
Our Mission
Providing superior training quality and educational opportunities that enable students and engineers to develop their knowledge and skills which are necessary to achieve professional goals, improve the productivity of organizations and provide leadership and service to communities. Raising the quality standards of the all industries through qualified and competent technicians.
Our Vision
To become a leader organization and a model institution on the national and international levels by working on the development and improvement workforce intellectual capabilities to face rapidly changing world needs.